On Assignment 2015 Alaska Ireland And Tunisia
Majar
/
Tributes have been paid to the three Irish people killed in Friday's terror attack in Tunisia.
Laurence (Larry) and Martina Hayes from County Westmeath and Lorna Carty, from County Meath were among the 38 dead.
They were killed when a gunman opened fire at a beach resort in Sousse.
On Sunday, Ireland's Minister for Foreign Affairs Charlie Flanagan said he was not aware of concerns about any other Irish citizens.
It has emerged that Ms Carty, a mother-of-two, from Robinstown, worked at a medical centre in Navan.
Ms Carty, who was in her 50s, was on holiday with her husband, Declan.
Bishop of Meath Michael Smith acknowledged the widespread grief and sadness in the locality at what he called her "senseless killing".
He said she was "known to, and loved by, very many people".
"The brutal circumstances of Lorna's death are sadly becoming more frequent," he said.
"We extend our sympathy and our prayers to Lorna's husband Declan, to her children Simon and Hazel and extended family and friends."
It is believed Mr and Mrs Hayes were in their 50s and came from Athlone. They had one daughter.
Mr Hayes had worked for transport company, Bus Eireann, for the last 20 years.
A spokeswoman said Larry Hayes was "highly regarded on both a personal and professional level, by all his colleagues at Bus Eireann".
She added: "Our thoughts and prayers are with the couple's daughter at this difficult time, and all the extended family."
Death toll
The attack started at about noon on Friday when the gunman began shooting on a beach close to two tourist hotels.
He was then shot dead by police. He was named later as Seifeddine Rezgui, a student from Tunisia who had links with Islamic State.
Nurse Liz O'Brien, from Dublin, was on the beach with her two sons when the attack happened.
She told Radio Ulster's Good Morning Ulster programme how she immediately recognised the sound of gunfire and tried to warn other holidaymakers as she ran for safety.
"I ran towards the sea and was shouting to the boys, 'there's shooting, there's shooting'.
"We ran up the beach and as I was running I was trying to let other holidaymakers know, but not many of them spoke English.
"I kept running towards our apartment as I realised that the only way we were going to be safe is if we locked ourselves in our room.
"But as a nurse, I kept thinking, 'Have I left all these people outside to die?'
At least 15 of those who died were Britons.
The British foreign minister, Tobias Ellwood, warned that the death toll of UK citizens was likely to rise because several people had been "seriously injured in this horrific attack".
The Irish government is warning people travelling to Tunisia to "exercise extreme caution".
Thousands of holidaymakers have left Tunisia following a terrorist attack in Sousse in which 38 people were killed, including three Irish people.
A couple in their mid 50s, named locally as Laurence (Larry) and Martina Hayes from Athlone, Co Westmeath, are confirmed to have died in the attack, which took place on Friday when a lone gunman opened fire on a beach.
The Hayes family is well known in the Athlone area and has strong business links in the town.
The couple have one daughter.
Mr Hayes was a school bus inspector with Bus Éireann and had worked at the company for 20 years, beginning as a bus driver in Galway.
The company extended its sympathy to the couple's family, and friends as well as Mr Hayes' colleagues.
Gardaí and officials from the Department of Foreign Affairs are liaising with the family.
The third Irish victim is Lorna Carty, a mother-of-two from Robinstown in Co Meath.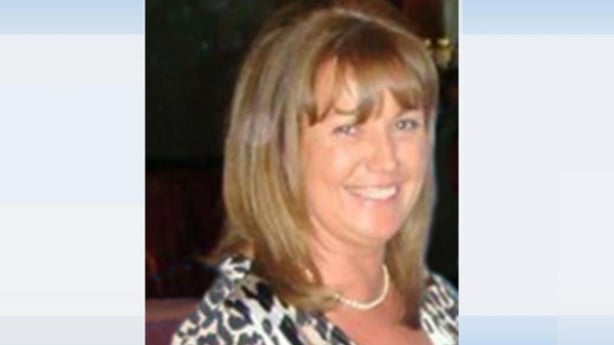 She was on holiday in the popular beach resort of Sousse with her husband Declan when the attack happened.
Sousse's tourism commissioner said more than 3,000 foreign tourists had left the town yesterday, including around 2,200 British and nearly 600 Belgians.
Tunisia's tourism minister called the attack a "catastrophe" and authorities vowed to toughen security, drafting in army reserves and arming tourism police at beaches and hotels.
More than a thousand armed security guards have been deployed to beaches and other public areas.
Minister for Foreign Affairs Charlie Flanagan has urged people travelling to Tunisia to exercise extreme caution.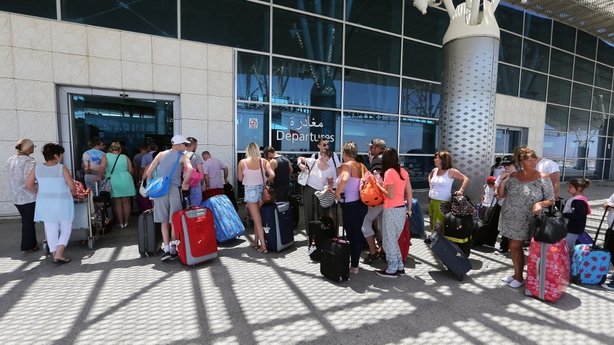 "I'm not in the business of imposing travel bans but I would say to people be extremely vigilant and extremely cautious in implementing any holiday plans in the region and keep in close contact with the tour operators and the police authorities."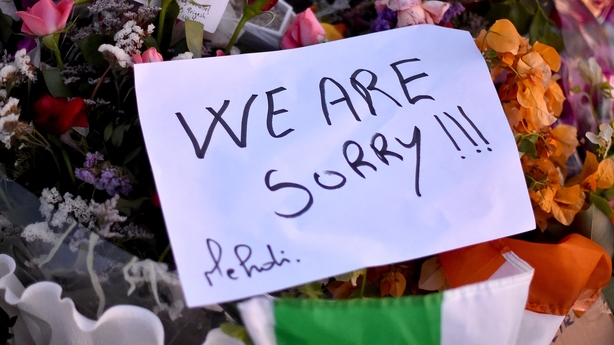 The Irish Ambassador to Spain, David Cooney, echoed Minister Flanagan's comments saying they were not advising people against travelling to Tunisia, but that it was important to be vigilant.
Speaking to RTÉ's Richard Downes Mr Cooney said efforts were underway to ensure the bodies of the Irish citizens who lost their lives could be repatriated as soon as possible.
He said everything would be done to ensure Irish citizens are protected as well as can be expected.
Irish Ambassador to Spain, David Cooney, urges holiday makers to travel cautiously to Tunisia
At least 30 British people are thought to have died in the attack.
British Foreign Secretary Philip Hammond warned that it was highly likely a "significant number" of victims yet to be identified would be British.
Among the British citizens killed was Joel Richards, 22, who played for James Connolly Gaelic Football Club in Birmingham and was also actively involved in Birmingham County FA Youth Council.
Mr Richards' uncle, 46-year-old Adrian Evans and his 78-year-old grandfather Patrick Evans, were also killed in the attack.
His 16-year-old brother Owen survived.
Lincolnshire Photographer Carly Lovett, 24, was killed as were Sue Davey and her partner Scott Chalkley from Staffordshire.
Another British couple, Jim and Ann McQuire from Cumbernauld, are also among the dead.
Tunisian student Saif Rezgui opened fire on the beach of the Imperial Marhaba hotel before making his way to the pool and hotel before being shot dead by police.
Tunisian authorities said Rezgui was not on any watchlist of known potential militants.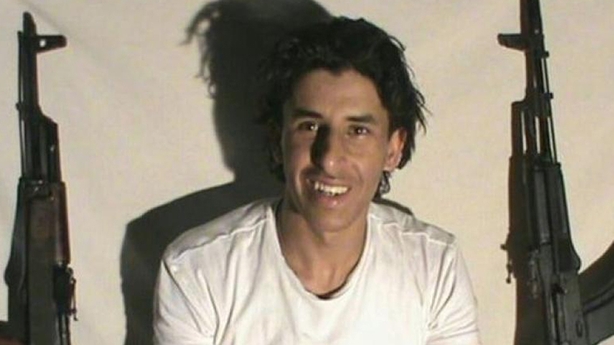 But one source said he appeared to have been radicalised over the last six months by Islamist militant recruiters.
The self-styled Islamic State group later claimed responsibility for the attack.
It identified the gunman as Abu Yahya al-Qayrawani - a "soldier of the caliphate".
Several thousand Tunisian jihadists have gone to fight in Syria, Iraq and neighbouring Libya, where some have set up training camps and vowed to return to attack their homeland.
Traveller safety 'paramount' - Sunway
A spokeswoman for Irish tour operator Sunway said it is trying to contact as many of its customers as possible, including a large number who no longer want to travel to Tunisia.
Sunway said while it is still flying to Tunisia, traveller safety is paramount and it will be guided by the Department of Foreign Affairs.
The 177 people due to travel to Tunisia next Friday are being offered a full refund or a change of destination depending on availability.
Tanya Airey confirmed a high proportion wanted to change their destination and Friday's flight to Monastir is being kept under review.
For departures from 10 July, passengers can cancel for a fee, stay with Tunisia, or be offered a chance to switch to another destination.
There will be no full refunds for departures from 10 July.
Sunway is also facilitating those traveled to Tunisia despite the attack with 59 of the 177 booked on Friday's flight deciding not to go to Tunisia.
"We are holding welcome meetings for them at hotels," Ms Airey said, adding that many of the hotels are at another resort around half an hour away from Sousse where the attack occurred.
Sunway only deals with a proportion of Irish holidaymakers to Tunisia.
Many others are travelling with English companies who are taking direction from the British Foreign office.