Summer Articulation Homework
Mecage
/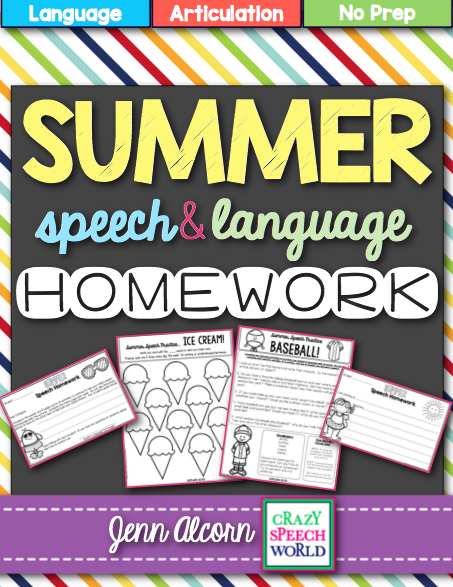 I'm all about encouraging my students and their families to continue to work on their speech and language skills over the summer.  I definitely recognize that some of them aren't interested and won't even take a peek before tossing it away…but I still feel the urge.  I still feel like it's my responsibility to provide it, just in case.
Throughout the year I send home pages from my Weekly Homework packet, so I wanted something similar for the summer…and now it's here!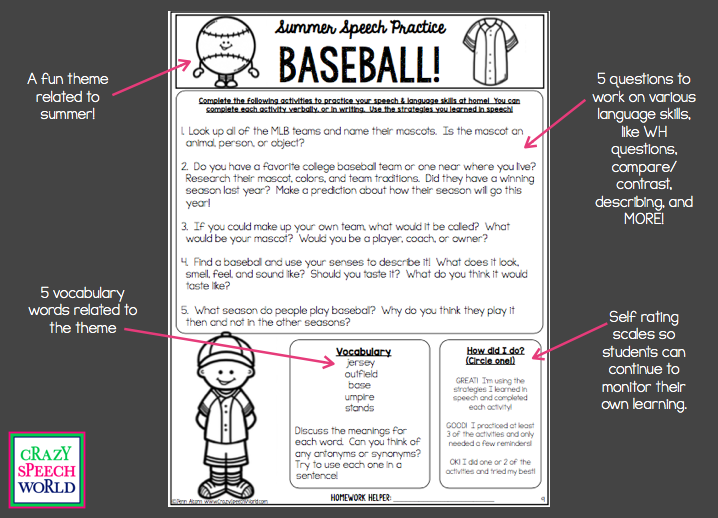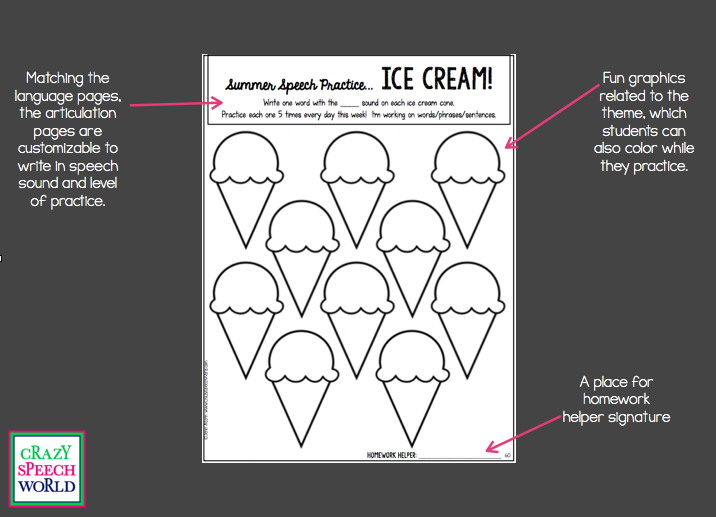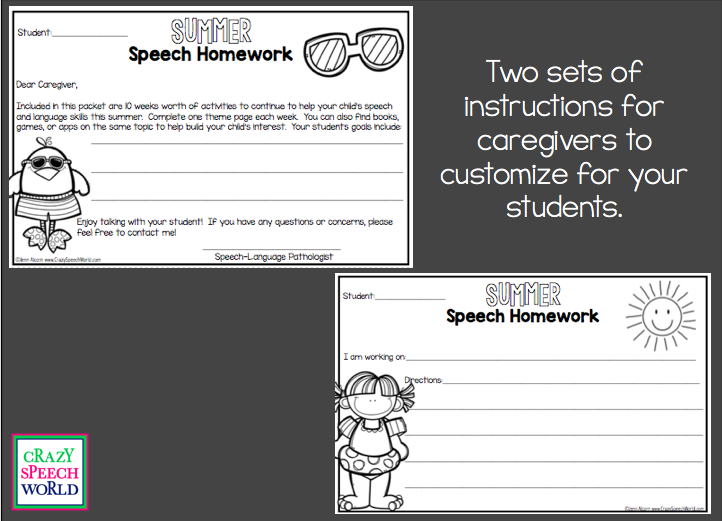 The packet includes 10 themes, which are aimed to be used once a week…so your whole summer break is covered.  As you saw above packet includes pages for both articulation and language, and you can customize for each of your students and what they need.  And you can copy double sided to save paper…10 pages to include both speech and language, or 5 for one or the other!
You can find this packet in my TPT store!
Do you send home summer homework?  I'd love to hear why or why not!
xoxo,

Filed Under: Articulation, Language, Themes
It's time! I've printed and prepped my summer packet for preschool speech therapy.  I've started the countdown! 23 days with my sweet preschoolers until summer vacation. I'll miss those little ones but  not the paperwork over summer break. I had great success with my Summer Learning Through Play Packet last year. I've made a second version this year! Just print, staple, and sign your name! It's a great way to give homework over the summer to encourage and build speech and language skills without giving yourself a bunch of extra work!
Grab your Summer Packet in my TpT Shop Today! You can also check out the first set of summer handouts here!
Join the SRN newsletter!
I'm so glad you stopped by! If you'd like to keep up with the newest posts and get exclusive free downloads, please sign up for the newsletter! Your first freebie is ready as soon as you subscribe and confirm your email!
Success! Now check your email to confirm your subscription.
Filed Under: UncategorizedTagged With: parent handouts, preschool, summer